Enjoy The Benefits
Flies are notorious for ruining our outdoor events. Our products are designed to prevent them from landing on your spoons, spatulas, other serving tools, and food.
Our products can also be found in following stores!

Focus On What Matters
Make the most of mealtime by keeping the attention where it belongs: on family and friends.
Perfect for Outdoor Gatherings
Our holders and lids are the perfect addition to your next outdoor gathering, whether you're hosting a small get-together or throwing a big bash. Keep your food and serving utensils fresh, safe, and secure. Your guests will thank you.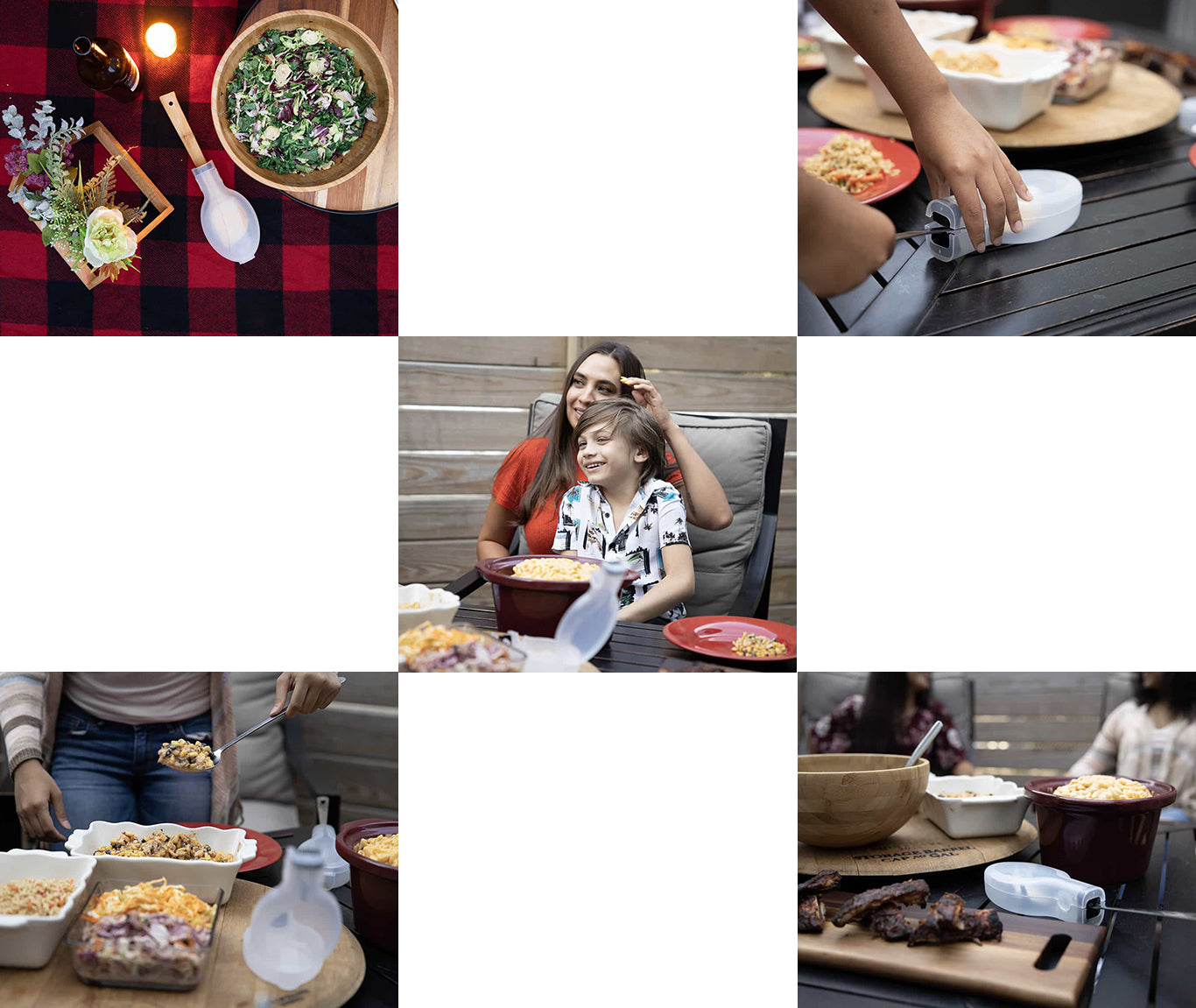 Specially Designed
Snap your container on, seal your utensil inside, and enjoy your time outdoors without the distraction of pests.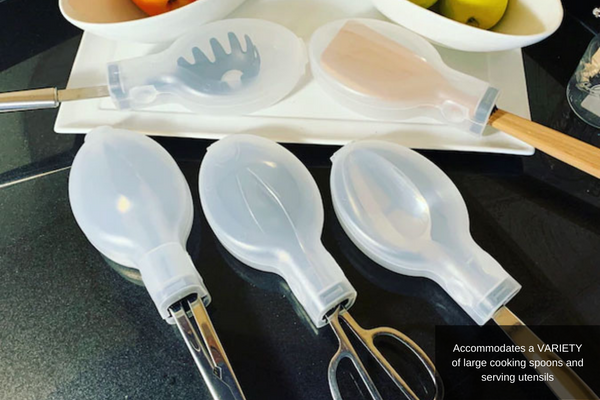 360-Degree Cover

Completely encloses your serving utensils for maximum protection

Tight Seal

Keeps pests from getting inside the covering and contaminating utensils

Dishwasher Safe

Cut down on cleanup time after your event

One Size Fits All

Accomadates a variety of large and small utensils
SoFlyware
The Open Door Kitchen is the parent company of SoFlyware